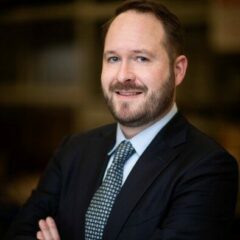 Max Hunsaker
Max Hunsaker is a Vice President at Arena Communications where he has managed more than $200 million in direct mail and digital advertising for political and non-profit campaigns.
Discover a Winning Voter Contact Budget for Your Campaign

What's the main goal of a political campaign? Aside from winning, of course. It's to stretch your voter contact budget to reach as many target voters as many times as possible. Not too long ago, most campaigns placed top priority on fully funding broadcast television budgets and then dividing what remained between direct mail, digital, and […]

Better Political Data Targeting Gets Better Results

Age. Gender. Location. Party affiliation. Vote history. Not too long ago, most campaigns were limited to targeting voters using criteria like these from the voter file. Opportunities to enhance the voter file, such as purchasing lists of issue preferences, were expensive and complicated. As digital political data targeting became more sophisticated, campaigns could better target […]
Search
Newsletter
Get news and updates delivered straight to your inbox!
By signing up, you agree to our privacy policy.