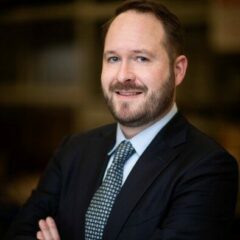 Max Hunsaker
Max Hunsaker is a Vice President at Arena Communications where he has managed more than $200 million in direct mail and digital advertising for political and non-profit campaigns.
Optimize Your Voter Contact Budget with the Right Media Mix

What is the main goal of a political campaign…aside from winning of course? The goal is to stretch your voter contact budget to reach as many target voters, as many times as possible. The best way to achieve this goal is to include the right campaign media mix in your strategy. Not too long ago,…

Interactive Ads Do More!

Here at Arena, our business is persuasion. Through engaging and well targeted direct mail, digital, OTT/CTV, and text advertisements, our focus is winning the hearts and minds of voters for our clients. And, as digital advertising has become an increasingly critical outreach method, a constant question we ask ourselves is "How can we increase the effectiveness…

Better Political Data Targeting Gets Better Results

Age. Gender. Location. Party affiliation. Vote history. Not too long ago, most campaigns were limited to targeting voters using criteria like these from the voter file. Opportunities to enhance the voter file, such as purchasing lists of issue preferences, were expensive and complicated. As digital political data targeting became more sophisticated, campaigns could better target…
Search
Newsletter
Get news and updates delivered straight to your inbox!
By signing up, you agree to our privacy policy.